— Anh NGUYEN
Fixing a failure of imagination
I came across this short film called "A failure of Imagination" at the beginning of 2020 in The Atlantic, which marked a new concept to my eyes at the time and has followed me ever since. The story is about Douglas McMaster, who opened the UK's first zero-waste restaurant Silo in London. 
I started to realize that the food industry is a complete disaster. It's unsustainable… Our expectations and desires are unnatural.

Douglas McMaster
In 2014, the young chef opened this restaurant in Brighton, an hour from London. His idea was to create a closed loop between food suppliers, his restaurant and his clients. So he buys ingredients "directly from farmers, fishermen, and foragers to avoid packaging that can't be reused". Anything he cannot buy locally will be made in-house.
And the food they offer at Silo also gets good reviews – because that's also the point of a restaurant.
Imagine having a restaurant just one hour from the mega-metropolitan London, we can doubt that there isn't an abundance of ingredients produced locally. So the chef and his team make their own flour, butter, cream, oats, yoghurt, chocolate, and vinegar… – to name a few. They also add an in-house brewery with locally sourced herbs, fruits and vegetables. All waste goes to the composter. 
I suppose that this means there are no spices, no peppers or sugar in their dishes because these base products are not cultivated in Europe. You can skip pepper and spices and replace them with a mixture of herbs. But it would be more difficult to skip sugar or salt – especially when I saw a recipe on the restaurant's Instagram where they did mention sugar. In another post, they address this while demonstrating the staple salt used at Silo. 
"Our staple salt for seasoning is the solar salt from the Cornish seaweed company. Another great 'pre-industrial' way of harvesting salt naturally. Perishable foods are undoubtedly better sourced locally. Non-perishable ingredients, however, may be better sourced from further afield. Depending of course on: natural productivity, green transport, suitable packaging and the support of a sustainable ecosystem."
Regarding sugar, to substitute the one made from sugar cane on the other side of the planet, and/or backed by heavily subsidized policies, there are some interesting and 100% natural options to look at, according to National Graphics.
Natural Sweeteners
Description
Syrup of Agave
Native to tropical areas of South America.

Can be planted and yielded in Southern Europe.

(source)
Honey
Honey can be made in a temperate climate.

The story between humans and honey dated back 8,000 years ago, according to cave paintings found in Araña Caves in Spain.

(source)
Molasses
Can be made from sugar cane or sugar beet.

Sugar beet molasses is widely used in Germany (Zuckerrübensirup – sugar beet sirup)

(source)
Stevia extract
Native to subtropical and tropical regions from North America to South America.

There is a MasterClass by Ron Finley on how to plant & harvest Stevia here.

(source)
Syrups (barley, malt, brown rice, cane, corn, golden, maple…)
Here is a list of syrups on Wikipedia.

Malt syrup (source)
Ground dates or any extract of sweet, ripe fruits (banana, pearl, etc.)
Depends on your recipes – but you can use the amount of natural sugar in ripe fruits – without adding any refined sweeteners.

These are made without added refined sugar (source)
But I digress. Zero. Waste. Restaurant.
A wasteful milieu
I had the chance to cook in a professional kitchen for one week in Aurillac, France and witnessed many high-waste practices in this industry. The strict requirements of hygiene also mean a LOT of single-use and disposable items: plastic pastry bags, cling films (we didn't even use lids while cooking, but cling film instead), paper tissue, aluminium foil…
Don't get me wrong, strict hygiene and food safety requirements are non-negotiable, especially when your kitchen is used 14+ hours per day, to serve a colossal amount of food for hundreds of people every day. At home, we can leave unwashed dishes in the sink until tomorrow morning, we can leave food in an unheated stove overnight and no one will have diarrhea or go to the hospital due to food poisoning. In a professional kitchen, unwashed dishes or food left outside of the fridge mean continual exposure to heat and humidity, a perfect environment for bacteria and the like.
A side note: If you are interested in the making of today's restaurant & catering practice, the book "In the restaurants" by Christophe Ribbat is an extremely good read.
That being said, hygiene and food safety are definitely not a constraint towards a low-waste approach. The existence of Silo in London and many other low-waste restaurants around the world is proof that restaurateurs can make leaps of effort in reducing and eliminating waste on single-use items.
Another aspect is the monstrous amount of dairy products (creme, butter, milk..) and sugar used in the milieu of professional cooking, at least from what I have witnessed. The most common argument is because it is French cuisine – where dairy products are primordial and desserts are heaven-made. 
The less-discussed one is first because these ingredients are heavily subsidized commodities and secondly, they give you a round taste, a generous touch of gourmandise. Why did we have to learn how to make perfect crème chantilly or Italian meringue? Because they are cheap to make, big in volume, and the truth is, everyone just loves these indulging overly sweetened delights – my Chef-professor admitted.
Subsidized commodities work so well and they are cheap, you don't have to be a genius to (over)use these ingredients in your cooking.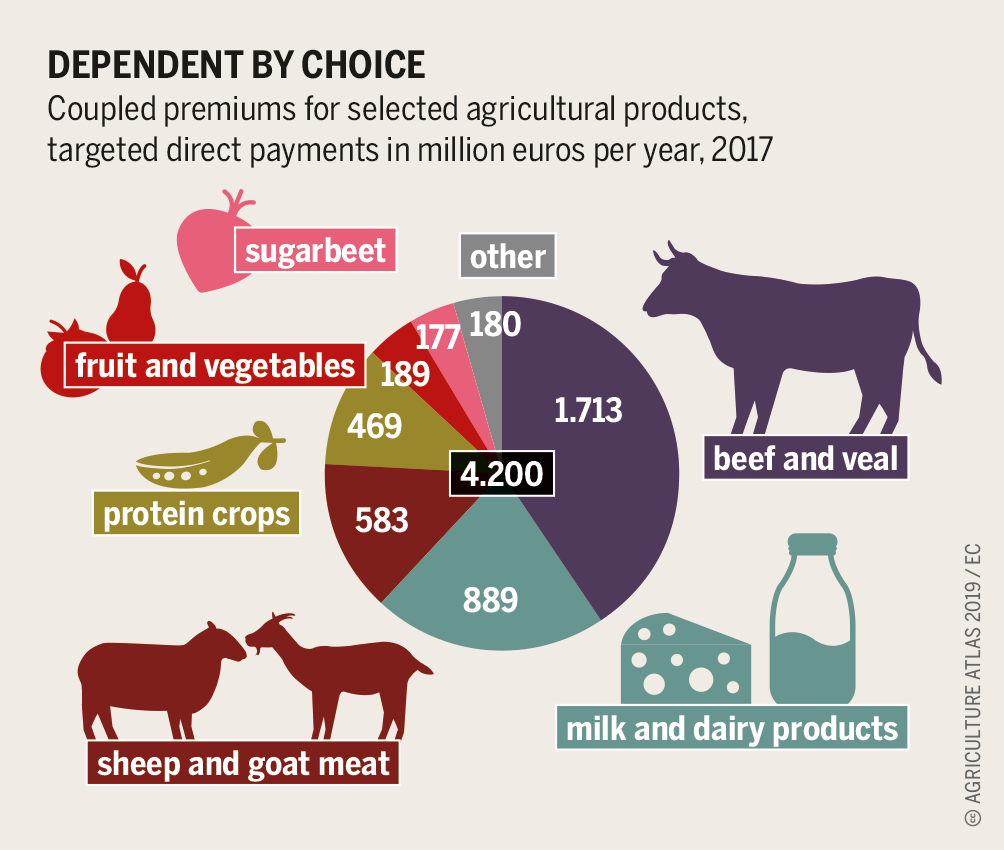 Otherwise, there is indeed an effort to make the most of bought ingredients: using peelings and veggies leftovers to make vegetable bouillon (broth), tossing the rest of those leftovers in a composter for gardening, using the unused or unusable parts of meat or fish again for fond (stock)…
But this is not enough. If all future restaurateurs are still taught in every cooking school to overuse disposable single-use items and to trade the health of their customers (and of the Earth) with taste, we would need ones with a much wilder imagination.
Beyond low-waste: celebrate local yields
I had two amazing experiences in two bistros applying a low-waste approach while putting a strong focus on using locally sourced ingredients.
The first one was in Villelongue-d'Aude (Aude, south of France). This village has no more than 200 inhabitants but more than 20 nationalities. There is one bistro with no name at all, owned by a French-Holland barman, which opens every Thursday and Friday to serve food, wine and beer made in the region (no liquor at all), and with music bands also coming from the region to play concerts every Friday until 2 a.m. during summer months.
The food was made by independent female cooks living in nearby villages and there are often only 2 options on the menu – one vegan and the other with smoked fish – but always vary from week to week in accordance with the availability of the locally sourced ingredients. And boy how good the food was! Simple and straightforward – but delightful, as if they are food made by your grandma. 
And the ambience that the bistro creates on the nights it's open is magical. A dormant village in the daytime all of a sudden wakes up towards the evening – with villagers of all ages and by-passers coming altogether, dancing, singing and toasting with the local yields and savoir-faire. 
The second story I want to tell is Le Cargo, in Telgruc-sur-mer (Crozon peninsula, Brittany, France). Imagine after 5 days of hiking and sleeping in a tent in the extremely humid and cold weather of Brittany, you arrive at this camping site with a bistro and you want to try out some food and drinks proposed there.
The beers and ciders are brewed in the same village of Telgruc-sur-mer, and the foods are prepared by independent cooks in nearby villages on the same day and put in reusable glass jars, which will be warmed up at the moment of degustation. And you enjoy all of these delightful, local and fresh preparations in a well-curated choice of music, looking out to the sunset on the beach. 
These little details – seemingly random factors – hide, in fact, an enormous amount of thinking and designing to create a wonderful experience from the mind of these two restaurateurs. But there is nothing completely new about this model – as stated by Douglas McMaster: "Two hundred years ago, every restaurant was a zero-waste restaurant. […] It's a very simple, very realistic model that works with nature and not against it. Not only is it ecologically viable, but it's also economically viable."
It just takes a bit of imagination, and the willingness to go discover different paths farther from the way we have been trained to do things, to create wonders.
---
If you want to read further on this topic:
To combat food waste: let's take a look at our fridge